Andovar is pleased to announce that its executive, Santiago Lopez, will be attending the highly anticipated DevLearn Conference, which will take place in Las Vegas from October 25th to 27th.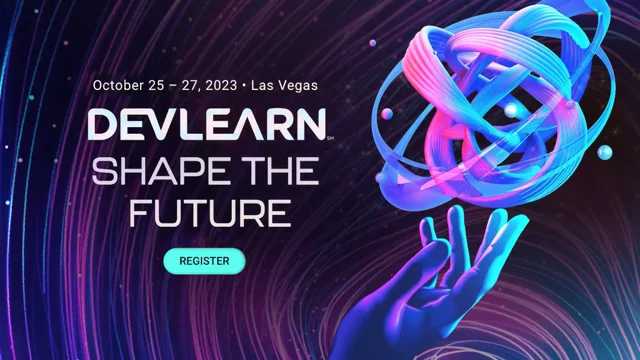 About the Conference:
DevLearn is a premier event where professionals passionate about learning technologies gather to explore the latest tools, technologies, ideas, strategies, and best practices in the field of learning and development. Whether you are a newcomer to the industry or a seasoned expert, DevLearn offers a unique opportunity to engage with like-minded professionals, discover how technology can enhance learning, and be part of the conversation shaping the future of organizational learning and performance.
The event brings together a diverse community of attendees, including:
Chief Learning Officers
Corporate Training and Development Executives
Instructional Technology Department Heads
Training Directors and Managers
Corporate University Managers
Curriculum Designers, Managers, and Directors
Project Managers
eLearning Program Directors and Managers
Collaborative and Social Learning Managers
eLearning Product Managers
Instructional Designers
eLearning Developers
eLearning Specialists
IT Managers and Coordinators
LMS/LCMS Administrators
Education and Training Specialists
Instructional Technologists
Interface and Multimedia Designers
Instructional Content Designers
Training and Learning Coordinators
Learning Architects
Learning Engineers
Learning Systems Analysts
DevLearn provides a platform for these professionals to discover new tools, technologies, strategies, and practices that can enhance their knowledge, expertise, and capabilities with learning technologies.
Andovar is thrilled to have Santiago Lopez represent the company at this prestigious event. Santiago's attendance underscores Andovar's commitment to staying at the forefront of learning and development technologies and their dedication to providing top-notch language and content solutions for their clients.
If you're attending DevLearn, be sure to connect with Santiago to learn more about Andovar's language and content services and explore potential opportunities for collaboration.
More on DevLearn Exhibition: https://devlearn.com/expo/exhibitors/

Visit Andovar: https://andovar.com/

Contact: Santiago Lopez, VP of Global Sales, Andovar
santiago.lopez@andovar.com