A content management system (CMS) allows for the creation and modification of digital content without needing coding knowledge. A CMS consists of two key components: a content management application (CMA), as the front-end user interface enabling users, even with limited expertise, to add and remove content from a website without the help of web experts; and a content delivery application (CDA), that compiles and updates the website. Some of the most popular web CMS include Wordpress, who capture over 40% of the market, as well as Joomla, Drupal and Shopify.
If you are expanding your brand globally, it's safe to say you will need multilingual content on your Website. Research shows that giving the choice between two similar products, 76 percent of customers will buy from the brand with content in their language, even if they speak the languages used on both websites. To succeed internationally, you'll need website content to be localized for all the areas you plan to sell in. Managing a single language site without a CMS is hard enough, but managing a multilingual site without a multilingual CMS doesn't bear thinking about.

When choosing a multilingual CMS, you'll want to consider its features. Here are a few we suggest:
Ability to Manage Content in All the Languages
For the CMS to be effective, it will need to manage content in all the languages in which you plan to do business. Since retooling is costly, thinking ahead and choosing a site with any language you think you'll ever need is a good idea. Including multiple locales for the same language is important as well; for example, French, as it is spoken in France, differs from French spoken in Canada or Cameroon.

You'll also need to be able to replicate non-latin characters and alternate displays (see below). A CMS with Unicode support will offer the widest number of options for supporting non-latin character sets.
Left-To-Right and Right-To-Left Language Support
While the majority of the world's languages are displayed from left-to-right, there are several that are not. Arabic, Urdu, Hebrew and several other languages are in fact displayed from right-to-left. This means that the CMS must also be able to support this layout.
Multilingual E-Commerce Support
Not all content management systems offer e-commerce support. However, firms serious about expanding their global footprint will need a CMS that either links with a third-party multilingual e-commerce platform or provides that support itself. Recommended e-commerce CMS include Adobe Experience Manager and Sitecore.
Integration With a TMS
A translation management system will efficiently manage the translation of content for each locale. To be effective, a multilingual CMS will need to link to your provider's TMS via API or connector. Otherwise, you'll have to manually download and re-upload content from one system to another. Not only does this force your team or translation provider to spend time on this task rather than improving or selling your product or service, downloading and uploading via manual processes also increases the possibility of error. At Andovar, we partner with Memsource, one of the localization industry's leading TMS providers. Memsource integrates seamlessly with most major CMS including WordPress, Sitecore, Kentico, Joomla, Magento and many others via a range of connectors. The full list of website connectors and integrations can be found right here.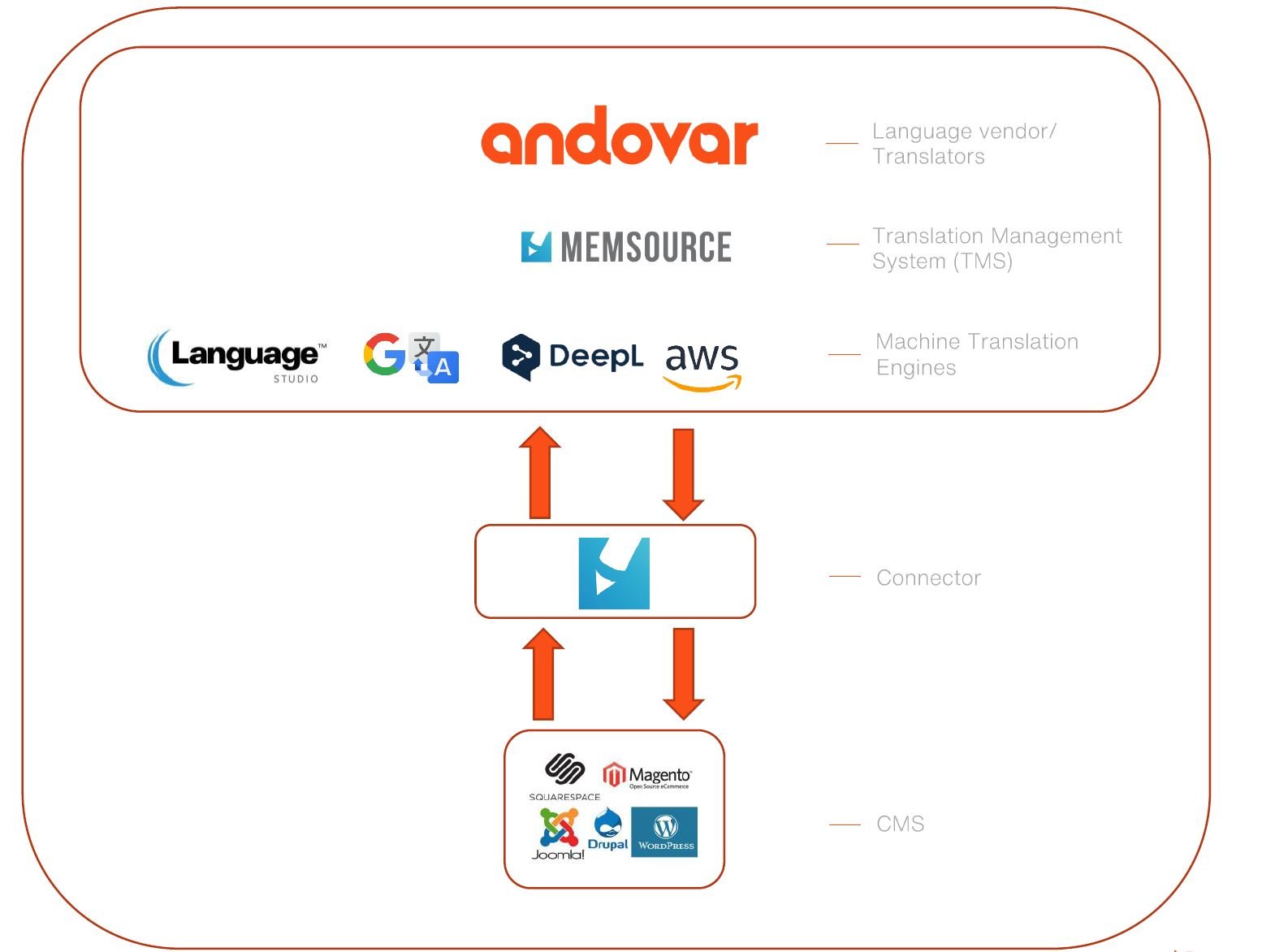 Global Website Architecture

If you are doing business globally, you'll be managing pages for each locale either under the same domain, subdomains, or different domains. A multilingual CMS must seamlessly work within whichever architecture or combination of architectures best suits your overall marketing goals.
Intuitive Interface
Website localization is a team effort. On the team are content creators, editors, translators, and quality assurance monitors. Not all of these individuals will be technically savvy. To be effective, all team members will need to be able to use the CMS, and you should be able to assign different permissions and alerts for different team members based on their roles.
XML-Based
If your Website uses XML for structuring content and separating the text from other elements, you want to be able to modify content without impacting the page's design. SVG files also are coded in XML, so if you use SVG files for images, you can translate them just as easily as the XML files themselves.
Flexible Formatting
Currency, dates, times, and other information are formatted differently for each culture, even those who share the same language. For example, a U.S. Website might promote an event at 2 p.m. on February 14, while a U.K. site would promote the same event at 14:00 on 14 February. This may seem like a minor change. Making the change successfully, however, can make a big difference with consumers who prefer to buy from businesses that care about their culture.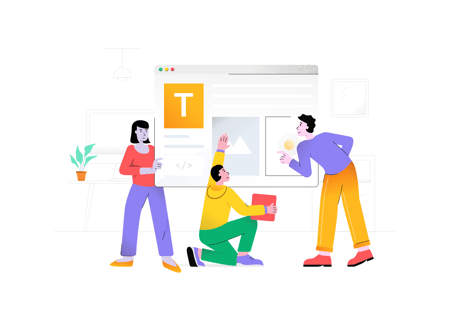 A good multilingual CMS will also allow for more advanced formatting changes, as well. For example, some cultures, such as China, use an entirely different calendar. Some, such as the Czech Republic, use Roman numerals to define months. A good multilingual CMS will be able to handle all these formats.
Source Language Flexibility
You may have some individuals updating the Website in English from your corporate headquarters in Delaware, United States, while others are updating a part of the site in Germany, and others still are updating in China. The multilingual CMS should be able to handle updating in all these languages easily.

A CMS is critical to ensuring you can keep your Website content current. Regular updates are an important part of search engine algorithms and will place your Website near the top of the list. By thinking through your needs carefully and planning early for an international future, you can choose your CMS wisely the first time and avoid having to make a change later.