Delivering multilingual content to students, employees and others in remote locations is easier said than done. Communication barriers between those who speak different languages are inherently difficult to overcome. However, technology is ameliorating the quest to surmount this challenge. The shift toward digital learning on the web is presenting businesses, educational institutions and other organizations with an opportunity to localize eLearning to facilitate in-depth learning in a clear, cogent and timely manner. Embrace the opportunity that is eLearning localization, follow the tips detailed below and you will find the learning process is quite efficient. When properly implemented, eLearning localization makes an indelible impact on students and trainees that is arguably superior to the traditional learning experience in conventional brick-and-mortar classrooms.
Be Mindful of the Localization Environment
There are plenty of eLearning products available off the shelf. However, some such products do not provide an environment that facilitates localization. The one you select should be specifically designed for eLearning localization purposes. Ideally, you will be able to separate the presentation from the content and also import and export information as desired so you don't waste time and effort performing manual extraction. While there are many options on the market, including iSpring, Captivate and Lectora, some of the most popular eLearning applications available on the market and which are 100% geared up for localization include the Articulate range of solutions - Articulate Storyline 360 and Rise. As of writing this, 95% of what Andovar receives is currently in Articulate Storyline 360.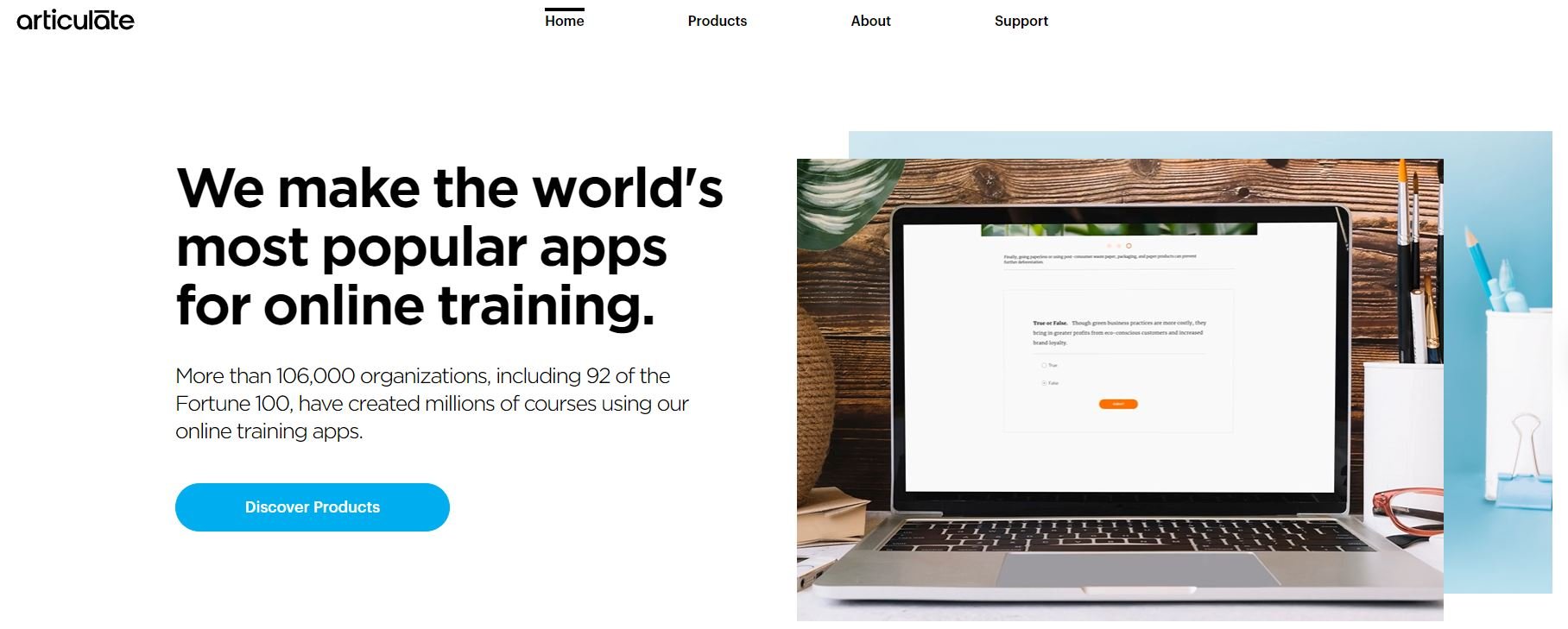 Support for all Learners
If only some eLearners are provided with support, a portion of the audience will be neglected. The best eLearning solutions provide support to all learners, regardless of their country, nationality and native language. However, some eLearning services have limited or non-existent support for localized learning. Ensure the eLearning LMS platform you select has comprehensive support and each and every learner will be able to ask for assistance when problems, questions or concerns arise. There are literally hundred of learning management systems on the market, the most popular being the likes of Docebo, Captivate Prime, TalentLMS. To make things a little easier, with the help of our friends over at Elearningindustry.com, we have a list of the top 20 (or 19) Cloud-based and top 5 open-source LMS platforms.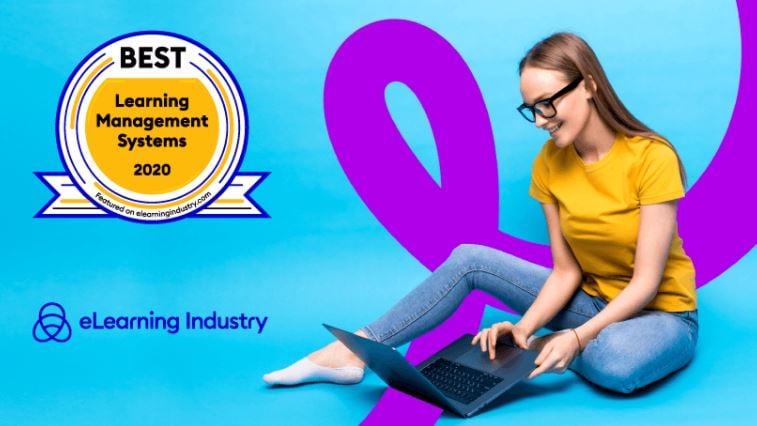 The alternative is for insufficient support to discourage the audience, ultimately sabotaging the learning process to a certain extent. Do not let your effort to educate your students, employees or others in your audience be in vain. Opt for an eLearning localization platform that supports all learners, regardless of their language or location, and your time, money and effort will prove worthwhile.
A Heightened Awareness of Cultural Nuances
The nuanced details of your eLearning content as well as the manner in which it is localized for your learners are of the utmost importance. The last thing you want is for the platform used for eLearning localization or the subject matter itself to offend one or several learners. Be mindful of your learners' cultural sensitivities when crafting the eLearning content and delivering that content to ensure your organization maintains its professional reputation while simultaneously educating your audience without any unnecessary drama.
Even if you have to research the subtleties of your subject matter when creating eLearning content, the effort is well worth it. Everything from cultural customs and norms to nuanced details such as symbols, signs and colors should be considered before going live with your subject matter. Also, make sure the eLearning localization provider you select presents such information in a completely unbiased manner to eliminate any chance of potentially offending a remote learner. Do not hesitate to run your educational content through a local screening service to be completely sure the entirety of the the information will appeal to the entirety of your audience. After all, even the most experienced globetrotters are not fully aware of the idiosyncratic details of every local culture. This is precisely why you need a trusted eLearning localization partner to help deliver your educational content in a careful and considerate manner.

Use Graphics and Images With Care
As noted above, some images and even certain colors have the potential to offend cultural sensitivities. If you use graphics and/or images, they should make an impact in a stand-alone manner rather than requiring text as a qualifier. Ideally, there will be no text associated with the images you use for eLearning localization. Text will shrink or expand in size based on the language in question. If you decide to use text with images, there must be ample space for that text to potentially expand once translated.

The Design Must Facilitate Localization
The online eLearning localization service you select should be highlighted by a design that facilitates the localization of subject matter for al members of your audience. Learners will prove that much more receptive to eLearning localization subject matter when it is presented in an artful manner. The entirety of the platform should have an intuitive user experience design regardless of the language in question.
Consider the Target Audience
Developing eLearning localization content requires an in-depth understanding of the audience. Take some time to think about those who will learn from the material presented through eLearning localization and customize the content as appropriate. If you have already developed the content in question, you should still consider the demographics of the audience when localizing that content. Above all, the audience's cultural background is particularly important. So don't over-focus on the audience's language. Consider cultural specifications, the audience's education, gender, age and other demographics when fine-tuning the content. This preparatory work makes the eLearning localization process that much faster and easier.

When in Doubt, Opt for Professional Voiceover Talent and Translators
If you are considering performing translation or voiceovers in-house, don't be so quick to take on this challenge on your own. The complexities of localization should not be underestimated! In general, it is better to lean on the professionals. Do not lose sight of the fact that high-quality translation is central to the success of your global eLearning program. Make a mistake with the translation or voiceover of your learning material and you run the risk of offending your audience, communicating the wrong information or missing the opportunity to apply your learning objectives. At an absolute minimum, ensure that your localization partner works with native speakers in translation as well as voiceover. Better still, try to ensure that the vendor works with subject matter specialists for your domain.
The bottom line is, learners are much more likely to soak up the course/training material and retain it if it is presented in a professional manner. A crisp, clear, smooth and flawless translation and voiceover makes the audience that much more comfortable with the content, ultimately increasing the chances of a truly comprehensive understanding of the subject matter.

Less Text is Usually Better Than an Abundance of Text
When it comes to eLearning localization and implementation, it is usually a mistake to err on the side of inundating the audience with an abundance of information. When in doubt, err on the side of presenting learners with text passages that are abbreviated as opposed to excessively lengthy. Get right to the point and the subject matter will prove that much more enjoyable in terms of the learner's user experience. The bottom line is you risk losing your audience's attention when you overwhelm them with an avalanche of information. Keep in mind, localization involves translating words from one language to the next, meaning the word count has the potential to skyrocket after translation occurs. If you have a considerable amount of English source text, the corresponding translations may end up significantly longer and consume more space than available, since many languages expand from English. Though it is possible to resize the font to accommodate extra characters, doing so has the potential to diminish the aesthetic and overall user learning experience.
Leave Some Extra Room for Editing
The entirety of your eLearning content to be localized should be presented in a manner that allows for extensive editing as a result of the translation process. Fail to leave extra space and implementing the translated version of the text will prove that much more difficult. Additional room should also be included for non-text content ranging from interactive components to video, audio, images, etc. Ideally, the information presented to the audience will be saved in the form of editable source files so the language partner can edit them as appropriate for remote learners.

Test Prior to Launch
Once your eLearning is localized, it is in your interest to test it out to ensure it is as accurate, comprehensive and effective as envisioned. This test should be performed before additional translation into other languages occurs. Pre-test the learning material with a group of learners who reflect the target audience and you will have a better sense if the language, graphics and cultural idiosyncrasies are truly accurate and fully appropriate. Make the appropriate alterations as necessary and you will feel that much more comfortable at launch. Part of the testing process should also include using the eLearning course material on multiple web-connected mobile devices, different bandwidths and all of the top international web browsers. Such comprehensive testing provides an invaluable peace of mind, reassuring you and your staff that the material is fully compatible with each unique market.
Perform Your Due Diligence When Selecting an eLearning Localization Partner
The eLearning localization service provider you select should be all-encompassing in the sense that the company should be able to handle the entirety of the project from beginning to end as a turnkey solution, including translation, voiceover, integration and testing. The best language partners have cutting edge technology that facilitates eLearning localization - including translation management systems for process management and automation, translation memory for consistency and cost-saving and termbase for controlling terminology. Such tech tools expedite the project's turnaround time and also facilitate accurate eLearning localization and consistent translations. Such tech tools even have the potential to reduce eLearning localization costs as time progresses. So don't hesitate to ask potential eLearning localization partners about the merits of their technology.
Get in touch with Andovar today
For the best chance at expansion into the global economy, localization is key. Make sure that you follow the best practices above from the planning stage to give your product that reach that it truly deserves. As we've mentioned before, take the time to vet companies that you think will fit your needs. Ask questions. Go with the company that is honest, upfront and free with information.
If you are interested in discussing your eLearning localization project with industry experts then don't hesitate. Get in touch with Andovar to hear what we would advise for your next big project!