Managing multiple translation and localization projects can be a challenge. It also can take time away from working on your core business. Yet, localization is critical to being able to sell your product to those who speak a different language.
Translation management systems or softwares are operated by freelance translators and language service providers (LSPs). Translation management systems automatically organize and handle translation projects from beginning to end. They form a hub that users can use to collaborate and track translations and many forward translations automatically to translation engines and human translators. Because a TMS improves the efficiency of localizations, a company typically will save money using a TMS for translation projects.
The best system depends upon needs, industry, and budget. Here are ten of the best translation management systems on the market today. Or, of you would like to read about what is a Translation Management System and what to look for read here.
Crowdin
A Ukrainian company created Crowdin in 2009. The cloud-based TMS provides live online training and brings people, content, and technology together to streamline workflow and collaboration. It also connects with various other tools and web services and allows automation of content updates and other routine tasks.
Lokalise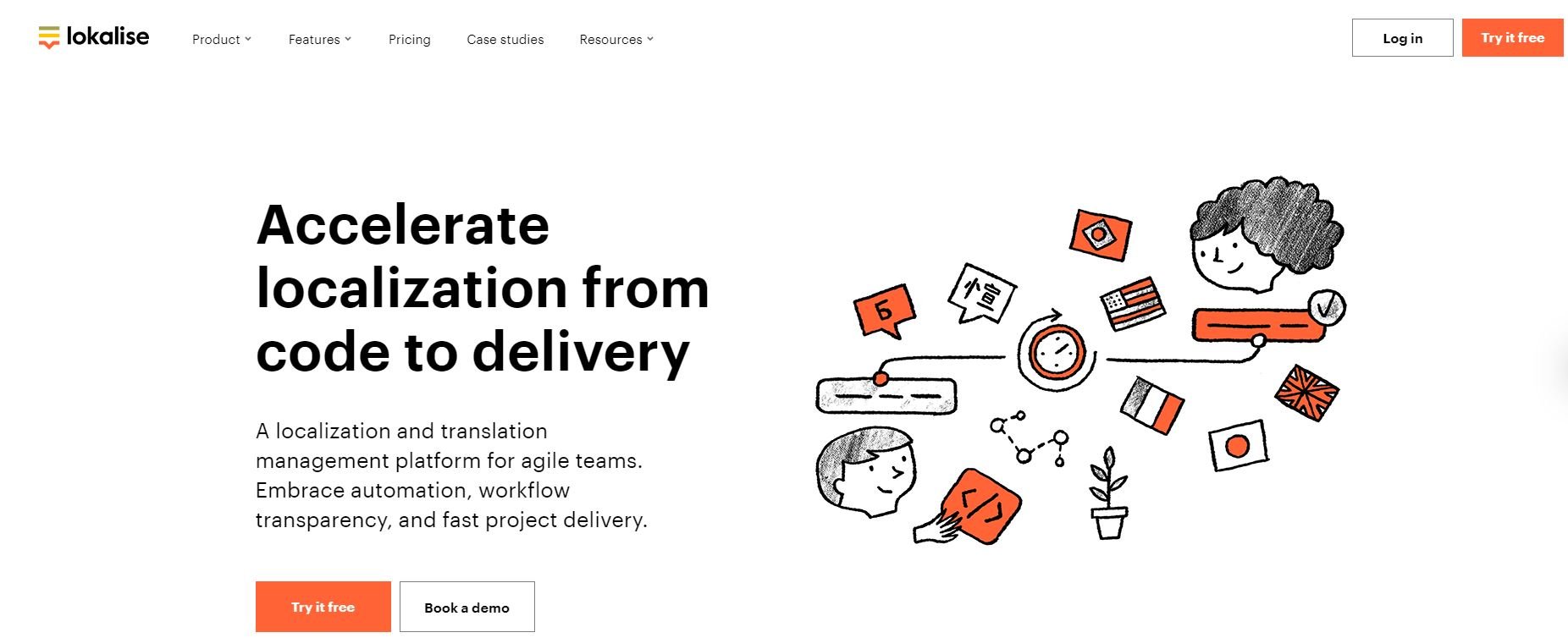 Lokalise automatically detects new or edited content on a website and pulls it directly into the translation workflow. It is known as a platform for software translation management for all types of software such as games and mobile apps and integrates with other software in a tech stack.
Memsource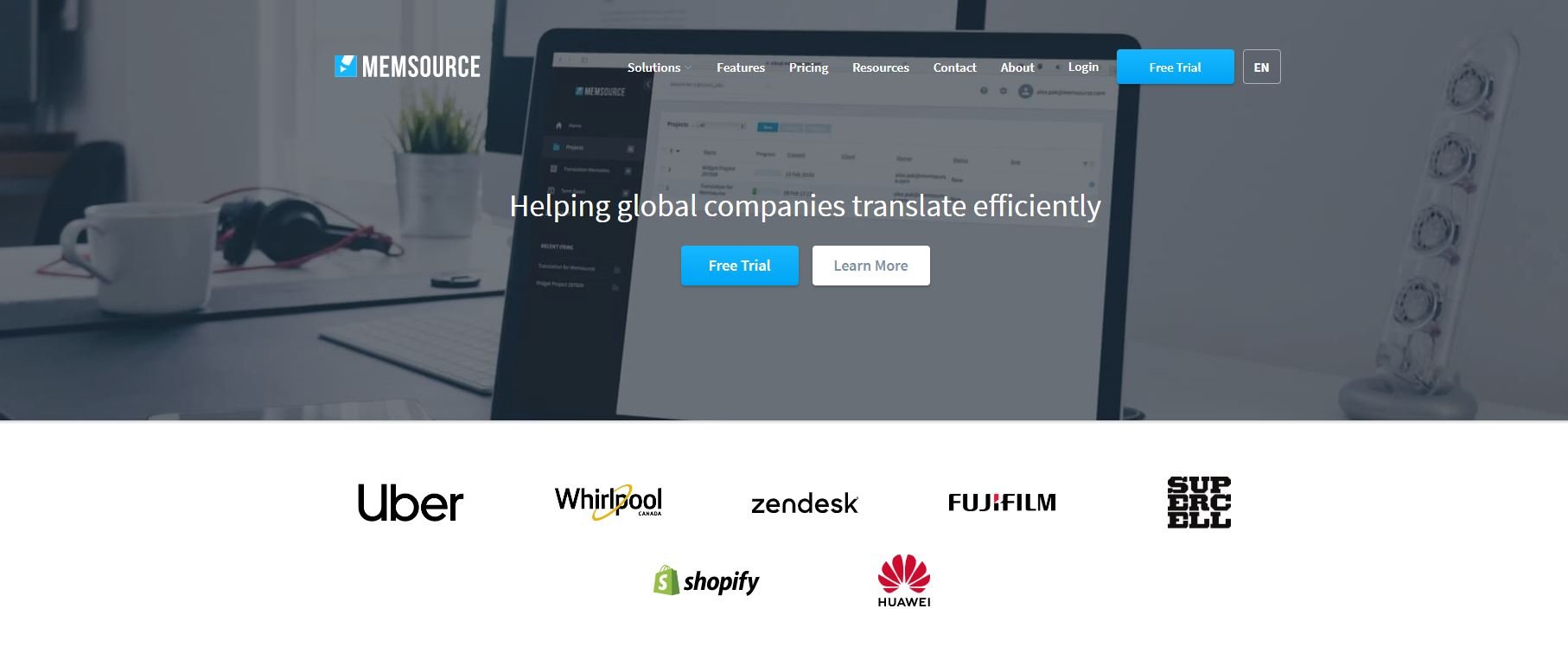 The system of choice at Andovar, Memsource combines artificial intelligence with traditional translation technology. The system identifies content that can be translated using machine engines and automatically forwards them to the appropriate engine. It can forward text that requires human translation to approved translators directly or allow you to choose. It is intuitive and integrates with most other enterprise software. Memsource supports more than 500 languages, more than 50 file types, and more than 30 machine translation engines.
Pairaphrase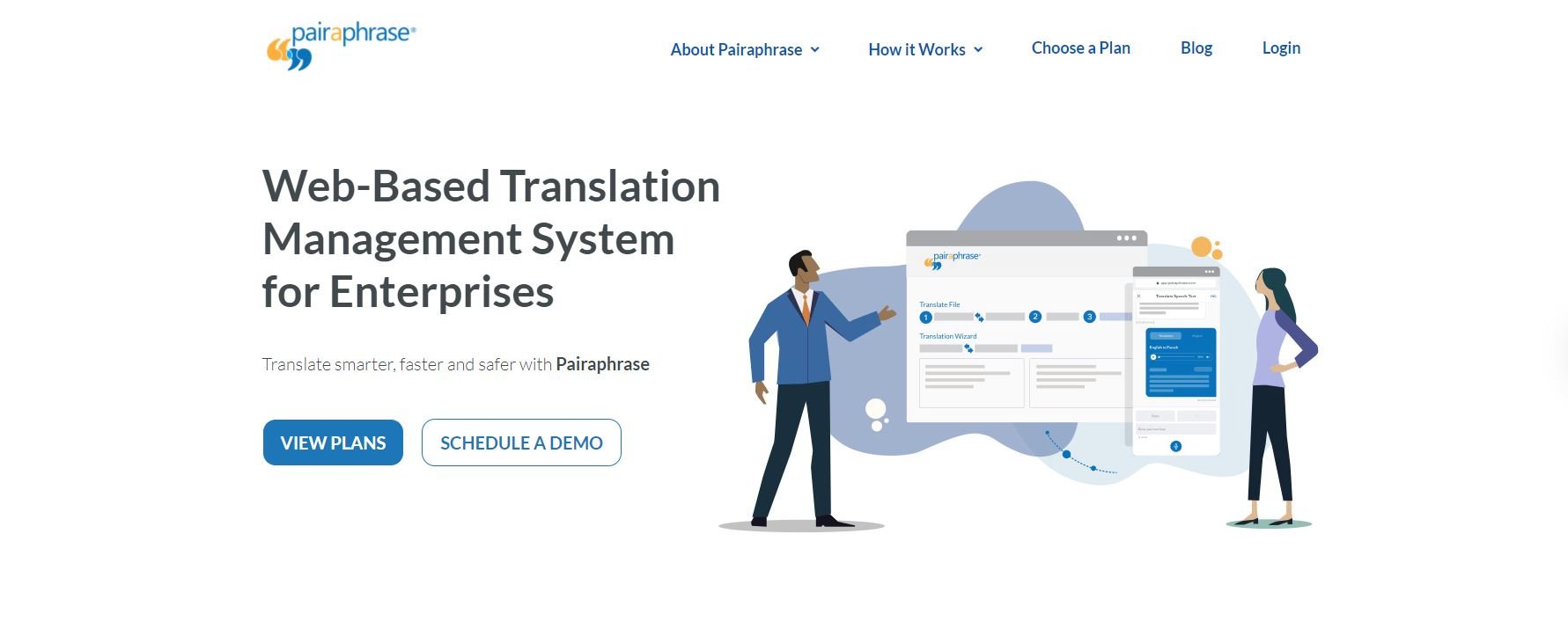 Pairaphrase is a web-based translation management system that is HIPAA, PCI, and SOX compliant. It helps with translation challenges within Microsoft Office and can translate into 57 languages. It can also translate speech to text on mobile devices.
PhraseApp

PhraseApp is for mobile and Web-based applications and was specially built for software developers. It automates localization tasks and has an in-context editor that inspects the translation context and prevents linguistic and translation errors. It integrates with several tools such as GitHub and Slack.
Plunet Business Manager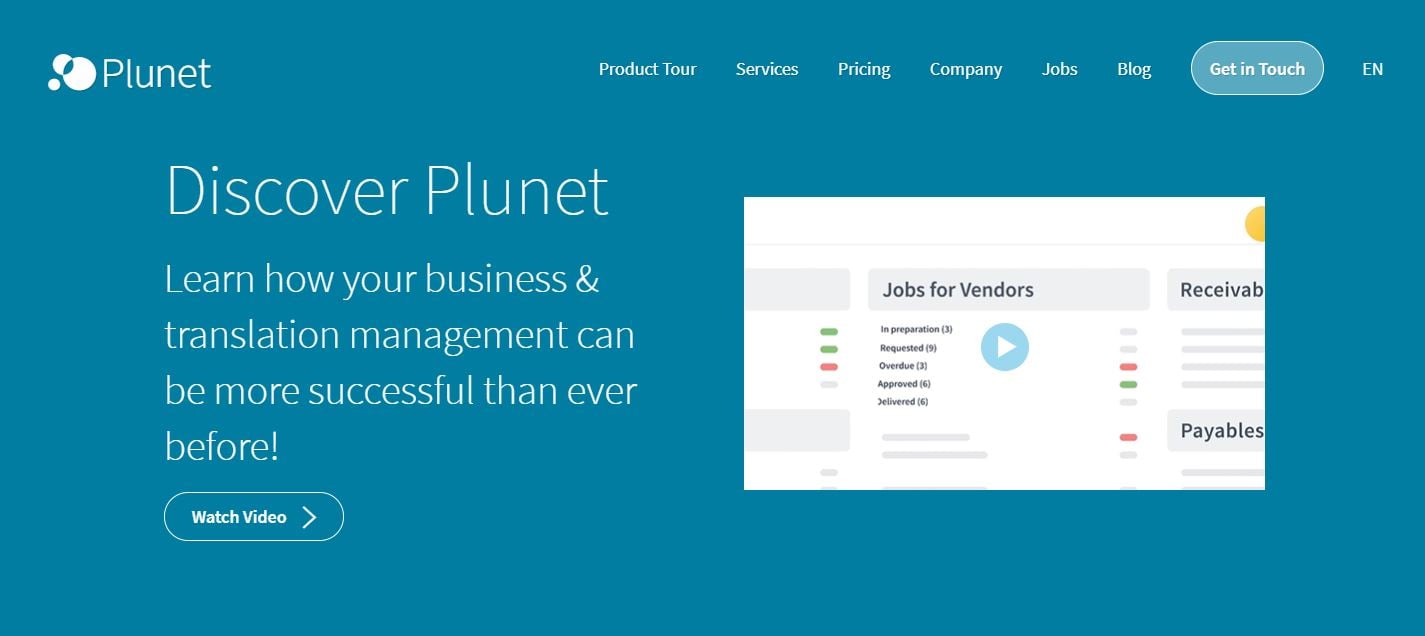 Plunet provides an overview of projects to enable businesses to handle each task efficiently. Its web-based platform integrates translation software, accounting, and quality management systems into one platform and provides linguists with considerable flexibility. The system can be configured to match the needs of individual translators or language service providers.
Smartcat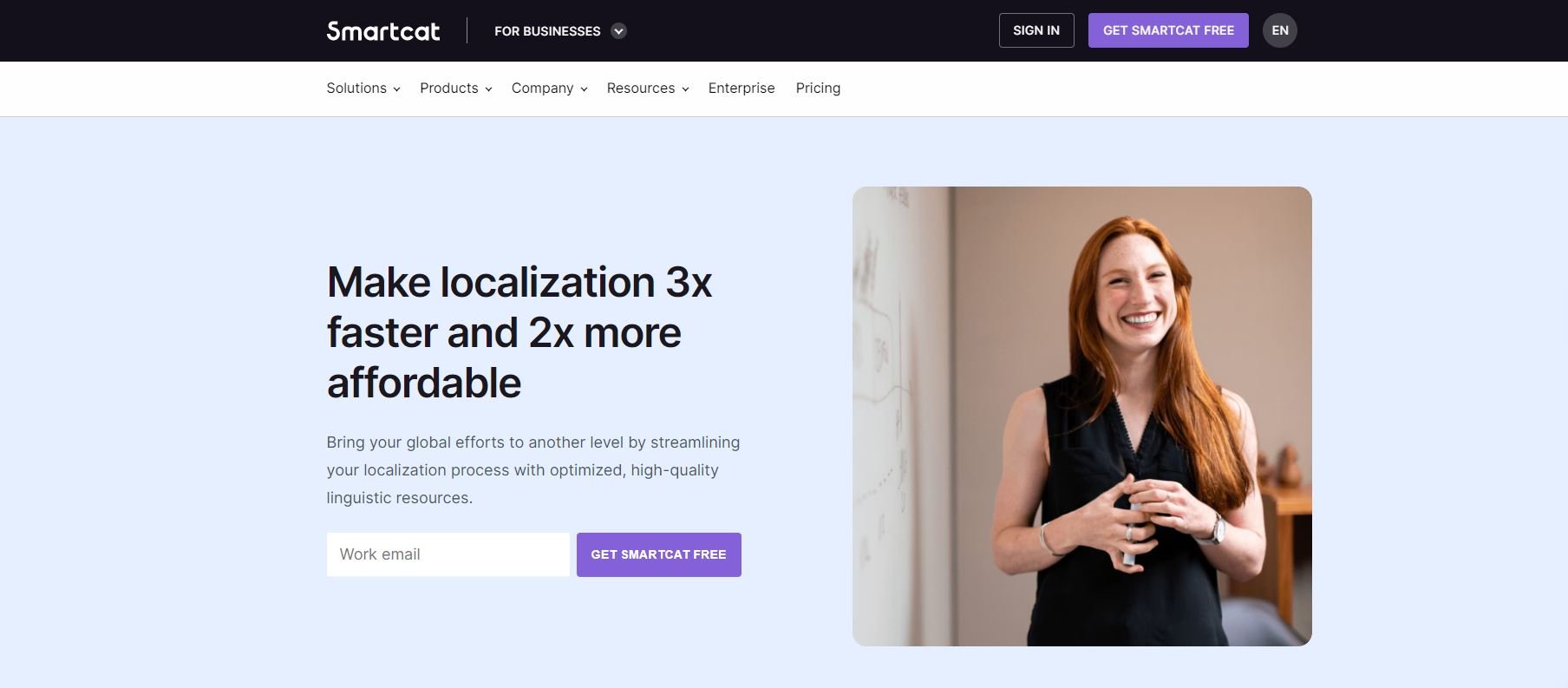 Smartcat is powered by artificial intelligence to provide machine translations or human translations as appropriate. When human translations are needed, it connects linguists with companies, agencies, and customers by using algorithms to match the project with translators based on their availability and price. The cloud-based platform features tools such as translation memories, glossaries, dictionaries, and a variety of machine translation engines.
Transifex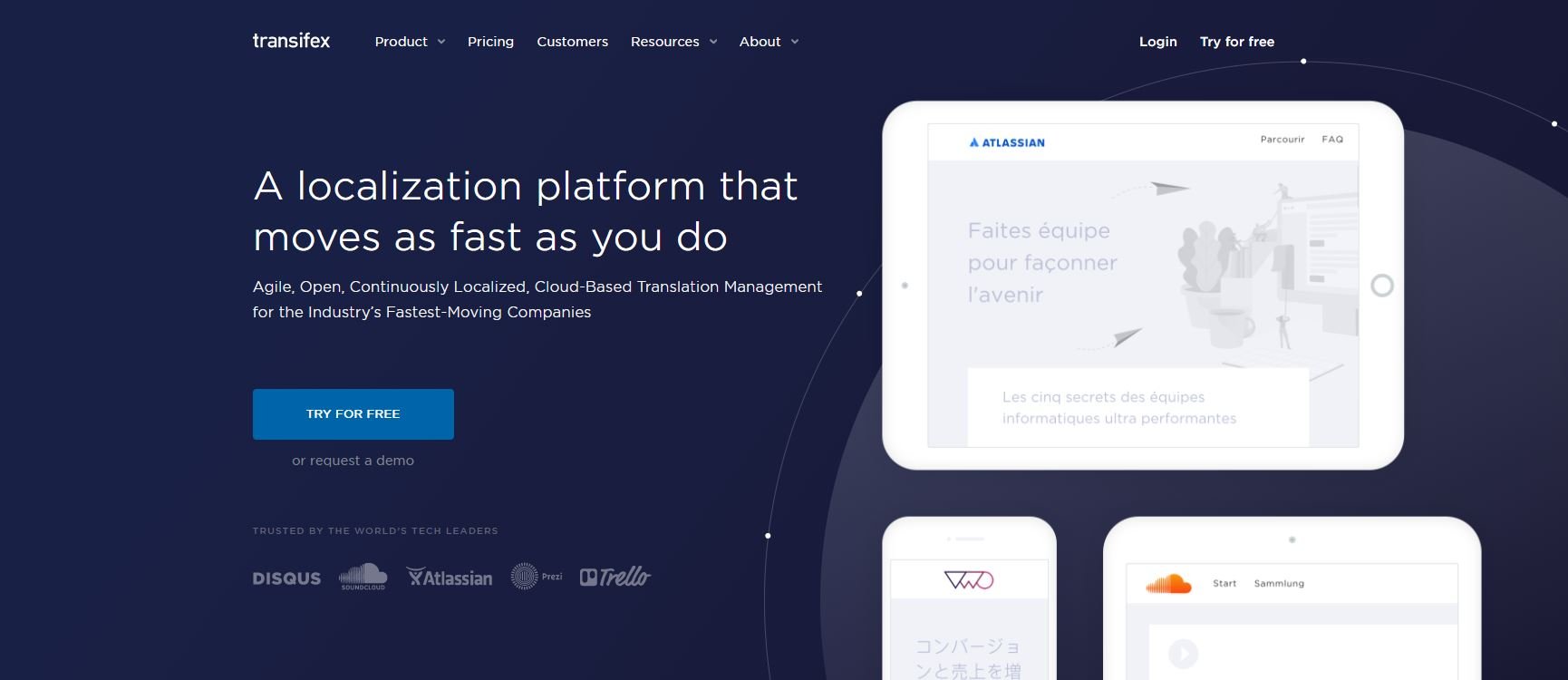 Transifex is an open cloud-based translation management system for localizing digital data and content. It manages language files such as Yaml, XLIFF, and Gettext and is best suited for developers. Transifex integrates with the development process, service providers, apps, accounting systems, and customer management systems.
Wordbee

Wordbee is a cloud-based and end-to-end translation management system with an integrated CAT tool. It provides an easy web-based solution with no installation required to operate it. Wordbee offers special workflows for different types of projects, such as games, software, business documents, apps, marketing materials, and Websites. It can integrate with various content sources.
Choosing Your System
Selecting the best system for your enterprise or project is a process. Your localization provider typically has a TMS partner. To determine what system is right for you:
Assemble all the stakeholders in the room
Prioritize the features
Develop a shortlist and compare the features of each with what you need. Eliminate those that don't have your required features
Request a demo and trial
Decide
While the process might initially seem long and involved, finding the right TMS is critical for the effectiveness and efficiency of your localization projects.
Andovar uses a TMS to fully automate the localization process and blend traditional translation technology with artificial intelligence. It enables accurate, efficient translations. We can partner with you for centralized, turnkey translation management of text and audio-based content. We have more than 5,000 translators worldwide, can translate with more than 200 language pairs across various industries. Our six global offices provide round-the-clock support. Contact us today to learn how we can help you grow your world.