Introduction

Companies of all sizes are expanding internationally, and choosing the right translation company is essential to a successful expansion. Expansion into overseas markets brings new market opportunities; in fact, 87 percent of companies

believe that global expansion is critical to long-term company growth. Global expansion creates a need for a translation company, regardless of whether you're planning to open a new facility or sell in the new environment through the Internet. The key is to choose the right translation partner for your needs.






Table of Contents
1. Why Use a Translation Partner?
2. Understand Your Own Needs When Choosing a Translation Company
3. Types of Translation Partners
3.1 Crowdsourcing Platforms
3.2 Freelancers
3.3 Internal Staff

3.4 Full-time Translators
3.5 Single-language Vendors
3.6 Smaller Multilanguage Vendors
3.7 Global Top 10 Multilanguage Vendors

4. Other Considerations for How to Choose A Translation Company
4.1 Financial Security
4.2 Proven Expertise
4.3 Office Locations
4.4 Core Business
4.5 Industry Specialization
4.6 Willingness to Sign Non-disclosure Agreements
4.7 Structured Project Management
4.8 Effective Post Translation Process
4.9 Suitable Workflow Management System
4.10 Effective Data Security Protocols
4.11 Reasonable Cost

5. Andovar



1. Why Use a Translation Partner
If you think customers in your new target country will speak your language well enough to buy your product, you may want to think again. A study in the Harvard Business Review shows that 72 percent of potential customers spend all or most of their time on websites in their own language, even if they speak other languages. About the same percentage say they are more likely to buy a product if the information is in their own language. And, more than half of customers say having information in their own language drives their purchase decision more than price.
Providing customer service in the local language also is important to a strong brand experience. If the customer cannot understand the support materials or service agent, they are apt to become annoyed. They also may use the product incorrectly, which can lead to dissatisfaction.
In some cases, laws in the new country may require that product information be translated into the local language. These laws could be designed to protect consumers. If a company is opening a new facility, it will need to hire local workers. Want ads and position descriptions will need to be understandable. Employment offers, benefits explanations, and employee handbooks all will require translation into the local language. Training and onboarding materials will need to be in the local language as well.
Companies may also choose to expand by forming distribution or manufacturing partnerships with local firms. Partnership agreements, product specs, and sales materials will all require translation into the local language.
Regardless of how you plan to expand into the new market, the right translation partner is critical to your expansion success. Before searching for a translation partner, be sure you understand your own company's translation needs thoroughly. Also, understand that translation partners differ in type, style, capabilities, and processes. Understanding these differences is another important factor in how to choose a translation company.
2. Understand Your Own Needs When Choosing a Translation Company
Before beginning to choose a translation company, assess what's most important to you. Ask yourself these questions:
Is the speed of the translations more important than the quality or vice versa?

What size is my budget? Is it small, medium-sized, or premium?

Is localization built into my company's strategy, and if not, do I want it to be?

Do I feel comfortable pushing content through a platform, or do I need project and account management support?

Do I have enough staff to support localization and, if not, does my organization have the resources to set that up?

Do I need or want the flexibility to easily transfer my business to other vendors?

Would I be willing to communicate with a vendor at odd hours in another time zone?

Would I be happy to be one of the smallest companies my vendor handles?

Is my content confidential?

Would my content benefit from automated technologies such as machine translation?

How significant are my media translation requirements, such as voiceovers or subtitling?
Your answers to these questions will help you choose the right translation company for you.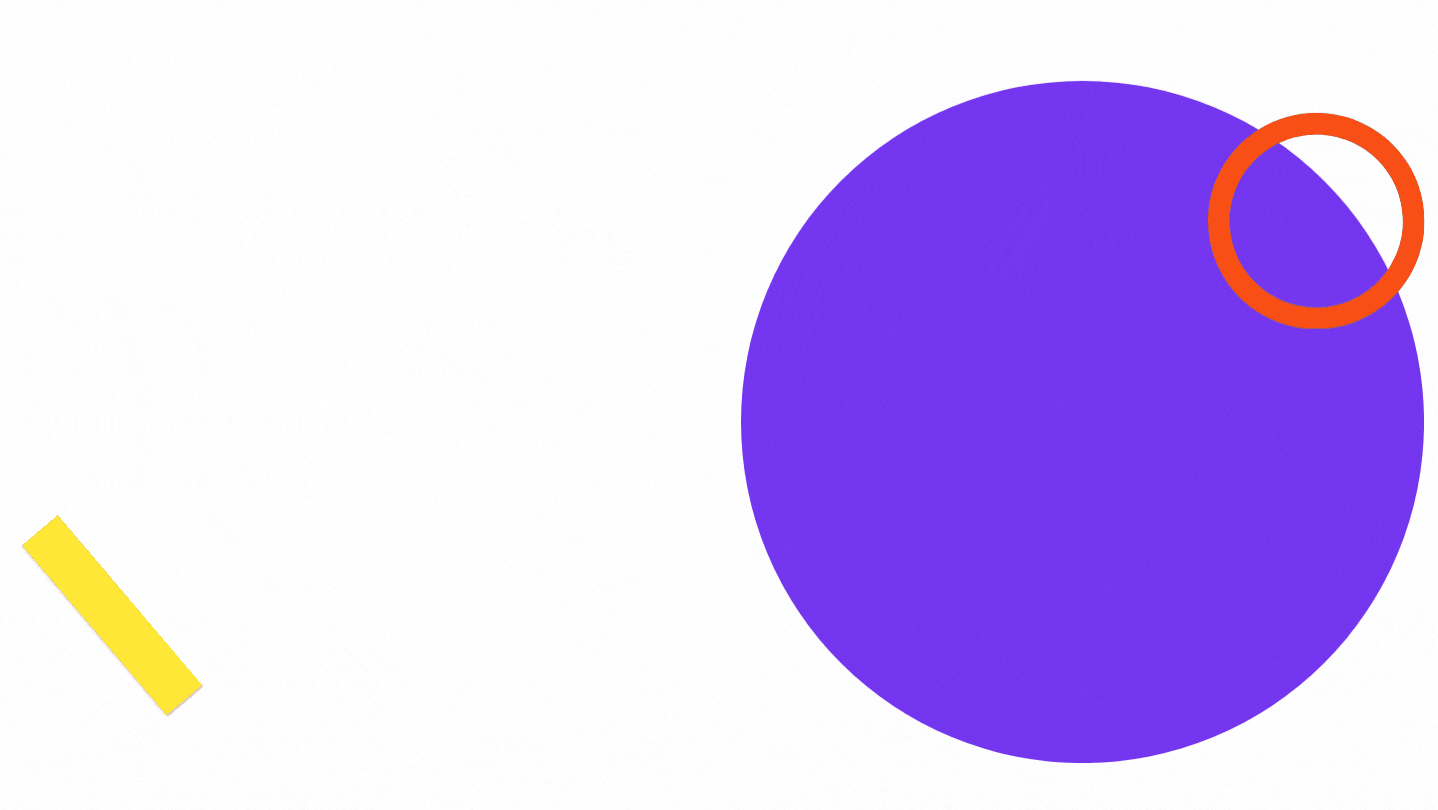 3. Types of Translation Partners
Before you can learn how to choose a translation company, you need to understand the types of translation partners. Translation partners are of basically seven types ranging from freelancing and crowdsourcing platforms all the way to publicly listed large multilanguage vendors.


3.1 Crowdsourcing Platforms
Crowdsourcing platforms are the newest and least expensive translation option.
While these platforms have the benefit of being budget-friendly, they have several disadvantages. The first is that translators are not vetted, so you can't know if the translation you receive is accurate or consistent.
The second is that you may not get the benefits of translation memory, termbase, or CAT tools. Translation memory stores previously translated fragments, sentences, or clusters of words. Termbase is a combination of words, expressions, definitions, and other bits of data. CAT tools are computer tools that help translators. All three improve the speed and consistency of translations.
Integrating graphics and other more sophisticated localization is also difficult, and maintaining confidentiality is impossible on crowdsourcing platforms.
Crowdsourcing platforms, then, are best for quick social media posts or for low-budget internal translations that don't need to be precise or confidential.


3.2 Freelancers
If you take the time to vet freelancers carefully, they can provide quality translations, and many of them may have invested in a compliant CAT tool. However, you'll need to have the capability to manage termbase and translation memory, handle layout or other post-translation services, and do project management.
Freelancers also tend to be less expensive than many other options; however, the freelance model is not easily scalable. When you need help, the freelancers may be otherwise engaged, so you'll need a roster of several to avoid bottlenecks in your translation process. You'll also need to manage the projects yourself. If you need multiple languages, managing freelancers and projects may require a significant amount of time.
The use of freelancers may be suited for local offices with a low volume of work.


3.3 Internal Staff
Sometimes companies try to use already existing staff as translators. In many cases, however, internal staff members may be bilingual but not trained translators, which leads to inconsistent quality. Translating is a specific skill that requires outstanding linguistic skills and a detailed understanding of the target country's culture. If you do choose to use staff, be sure they are native speakers who are actually from the target country.
Also, internal staff is often thought of as free translation help; however, the opportunity cost of them not doing their regular tasks should be part of the cost equation. The costs can be considerable if those staff members who do the translation are management-level staff.
Internal staff will also have to manage the termbase, translation memory, and post-translation requirements, which will require additional time. Finally, without sufficient technology, translations will require more time than necessary. Using internal staff for translation work, then, may only be suitable for small offices with limited non-critical translation work.


3.4 Full-time translators
Full-time translators can be an expensive option because you are paying their full salary and benefits even if you go several weeks without needing translation work. If you need multi-language work, then you'll need several translators -- each native to a different country -- to ensure authentic localization.
If you plan to hire an in-house team, you'll also need to acquire the necessary technology and an ancillary staff of editors and graphic designers to further localize the information.
An advantage of an in-house team, however, is its confidentiality.
Hiring an in-house translation team generally only makes sense if you have enough translation work, a reasonably consistent workload, and highly sensitive or confidential materials.


3.5 Single-language Vendors
Single language vendors (SLVs) are generally translation companies with 20 to 30 employees. They focus on only one language, generally the one where their office is located. They typically are equipped with the tools and technology necessary to do translations efficiently, and some may even be capable of doing voiceovers. They also may be able to handle user interface translation strings (UI) and document layout. They also have the benefit of being highly focused on their particular language. Independent local offices or small businesses may find this type of translation partner suitable.
On the other hand, SLVs may not be able to handle more complex projects such as media localization or multi-component integrations. SLVs also typically have only one location, which may mean that you can only talk with them during hours that are inconvenient to your time schedule. Finally, once you expand into a different country, you'll need to find another SLV in that country.


3.6 Smaller Multilanguage Vendors
Smaller multilanguage vendors (MLVs) can typically handle two languages and have two locations. They have between 20 and 50 employees. The better ones will usually have the technology and tools to provide consistent quality, and they will be highly focused on the languages they support.
On the other hand, smaller MLVs may be able to translate only text, digital publishing, and software/app and website UI, while lacking the capabilities to support voiceovers and complex media integration. They also will not have 24-hour time zone coverage and may be available only during hours that are inconvenient for you.
Many small and medium-sized businesses will find them suitable, depending upon their needs.


3.7 Global Top 10 Multilanguage Vendors
Global top10 MLVs tend to be an expensive option; in fact, costs are typically 20 percent to 30 percent more than those at medium-sized vendors. The MLVs focus on those clients who spend more than $1 million a year, which means that those clients who spend less will receive less support. They also may outsource complex integration tasks, which further increases the costs. Some also will encourage clients to buy proprietary software that only the MLV can manage and that clients will have difficulty switching from and may find challenging to use.
On the other hand, the global top 10 MLVs have several benefits. The first is that they typically have offices all over the world, so you can reach them at times that are convenient to you. The second is that they focus heavily on machine translations (MT) and other automated content, making them highly suitable for clients with a high volume of non-critical content, such as large multinational firms. They represent overkill for small and medium-sized businesses or smaller enterprise clients.


4. Other Considerations for How To Choose a Translation Company
While the type of translation partner is an important aspect in choosing a translation agency, it's not the only factor. Once you've decided on the type of translation partner, you also want to be sure that the partner's operation is professional. Here are some additional factors in how to choose a translation company.

4.1 Financial Security
Just as with any vendor with whom you plan to partner long term, your translation partner should be financially secure. Request their audited accounts for the past three to five years, or, if they are a publicly traded firm, look at their financial statements. Be sure they are profitable and have a good track record of paying their bills and staff on time. Ideally, the company should be growing, as well.


4.2 Proven Expertise
A translation company should be able to demonstrate its stability and commitment to consistently quality work. One way companies do this is to gain the EN 15038 certification, which is a translation certification, or the ISO9001 and/or ISO 17100 certification.
Another way is through solid references. Ask around among folks in your network to see who they will recommend. Once you get down to the final few agencies, ask for references and call with specific questions about their processes, procedures, customer service, and value.
A third way is through the quality of vendors, employees, and tools they use. If the translation agency uses vendors, ask how they regularly assess the quality of the vendor's work. Ask about the qualifications of employee translators and how they are vetted and supervised. Make sure that the agency actually has the number of employees they claim. Also, ask about what tools they use and how they add value.

Our Expertise


4.3 Office Locations
Consider where you'll want to market your product and look for agencies that have offices in that country or region. They will be better able to access local talent at reasonable terms.
You also want round-the-clock service so that employees in all your locations can access support. This generally means that the translation company will have offices in North America, Europe, and Asia at a minimum.

Andovar Locations


4.4 Core Business
Translation is a specialty and should be the agency's core business, rather than just one of a multitude of business services. In agencies where translation is just one of many services, translation work is often outsourced, which adds cost while also reducing accountability.


4.5 Industry Specialization
Each industry has its own language, terms, and phrases, so choosing a translation company that specializes in your industry will save you money and improve the quality of translations. Be sure to verify the agency's experience in your industry by requesting references and case studies; don't just accept their word that they have these specialties.


4.6 Willingness to Sign Nondisclosure Agreements
You want to be sure your business's intellectual property and confidential information are protected. A reputable translation company will be willing to sign a nondisclosure agreement and will have policies in place requiring their vendors and staff to keep information confidential as well.


4.7 Structured Project Management
A good agency will have a structured approach to managing projects and be guided by the quality of the product and the quality of service. Ask questions about the qualifications of project managers and, if you prefer to communicate in your native tongue, make sure the agency can assign you a project manager who speaks that language. The project manager also should engage with the client and the linguist to understand the scope and nuances before assigning the project.


4.8 Effective Post Translation Process
The best translation companies will also have an effective process after the translation is finished. The process will include a thorough editing and linguistic review.


4.9 Suitable Workflow Management System
You can learn a lot about a translation company by its technology. A stable, productive agency will have a workflow management system that:
Combines the project management, client, and translator portals

Has an API to allow you to interact with the system if required

Connects to the content management system, online editor, and translation memory tools
4.10 Effective Data Security Protocols
The translation partner should have effective protocols to ensure data security, such as a platform with ISO 9001 certification. If you are in an industry that has significant security concerns, you'll want to find a translation company that is ISO27001 certified.


4.11 Reasonable Cost
When comparing costs, make sure to include both the fees your translation company will charge you and your internal costs, including opportunity costs associated with staff time. Also, consider whether the translation memory can be used across your product to save on future costs.
Andovar shares the features of smaller and larger MLVs, including those of the global top 10, but at a 20 percent lower cost. For example,
Andovar has six global locations operating across six time zones. Locations are in Singapore; Bangkok; Medellin, Columbia; Budapest; Kolkata, India; and Miami, Florida, USA.
Andovar has a full localization technology stack, including CAT tools, termbase, and translation memory, all of which are non-proprietary and TMX compliant.
Andovar has a leading translation management system.
Andovar has translation capabilities in 200 languages.
Andovar has an excellent infrastructure, including three studios and media labs, so it has deep capabilities.
Andovar has made significant investments in machine translation tools.

Andovar will give quality service to companies that spend $100,000 or more per year, not $1 million as the global top 10 require.

Andovar has specialties in over 60 industries, including software, eLearning and human resources, travel and hospitality, broadcast media, E-commerce, apps, gaming, and corporate marcom.
If you'd like to know more about how we can help you succeed internationally, fill out our contact form, and a project manager will contact you. At Andovar, we take the mystery out of how to choose a translation company.

For more tips and content for global growth, please visit our blog.